+ personal snaps +
A collection of my photos that I thought were interesting.

Standing in an arch at Cragside, a Victorian manor house in Northumberland. I love old architecture like this. Incidentally, it was the house of a scientist and inventor, becoming the first house in the world to have electric lights.

I C U. I'm that person who wears sunglasses in all weather.

My cat Beatrix. Named after Beatrix Potter of course.

Do not leave your goth alone out in the sun for long periods of time. (Outside Shibden Hall in west Yorkshire, where they filmed Gentleman Jack, if you've seen that. (It's great) It was the house of the very cool notorious sapphic diarist, Anne Lister)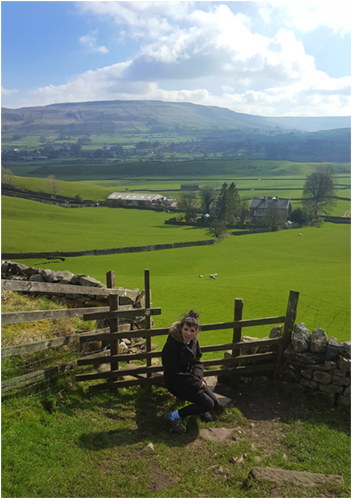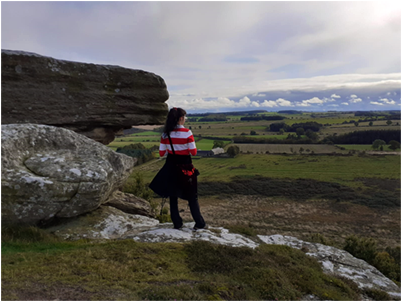 Hiking in Yorkshire, the place I grew up and the landscape that feels like home.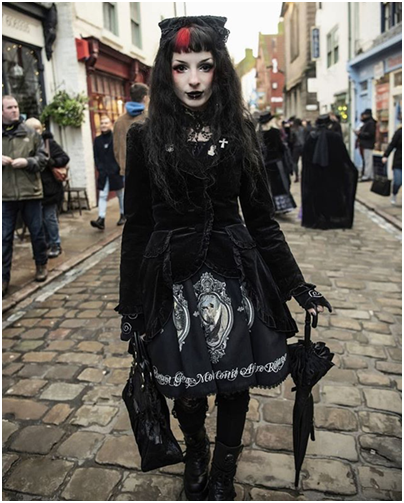 Goth Weekend. Notice, a street behind me full of black-clad weirdos. Heaven.

The other half. Latter picture taken at Beamish, an open air museum that recreates industrial northern England in around the 1800s. I adore the place, I totally recommend going on a day trip there if you visit the north! (Get the rhubarb and custard boiled sweets from the Confectioners)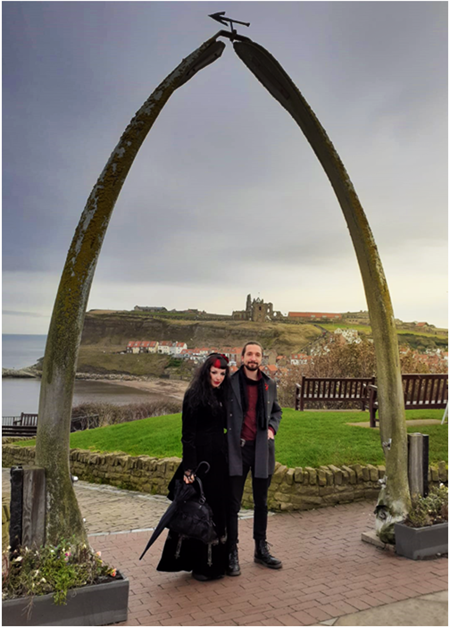 Stood under the arch at Whitby, Yorkshire. The abbey in the background and the town of Whitby were inspiration for Bram Stoker to write his novel, Dracula.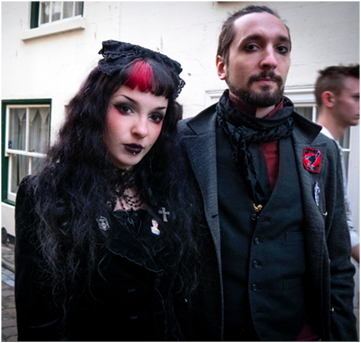 Ve vant to suck your blud!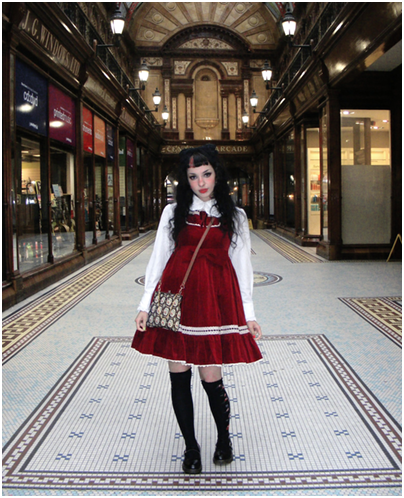 I have an intense love of velveteen fabric. Stood in Central Arcade, an interesting little place in Newcastle, built 1906.

Some of the pretty leather-bound antique books I've accumulated over the years.

Gratuitous self portrait